We are excited to report on the San Antonio Free Market Medial Association event that happened on June 15th, 2023 at Club Sonterra.
Custom HTML/CSS/JAVASCRIPT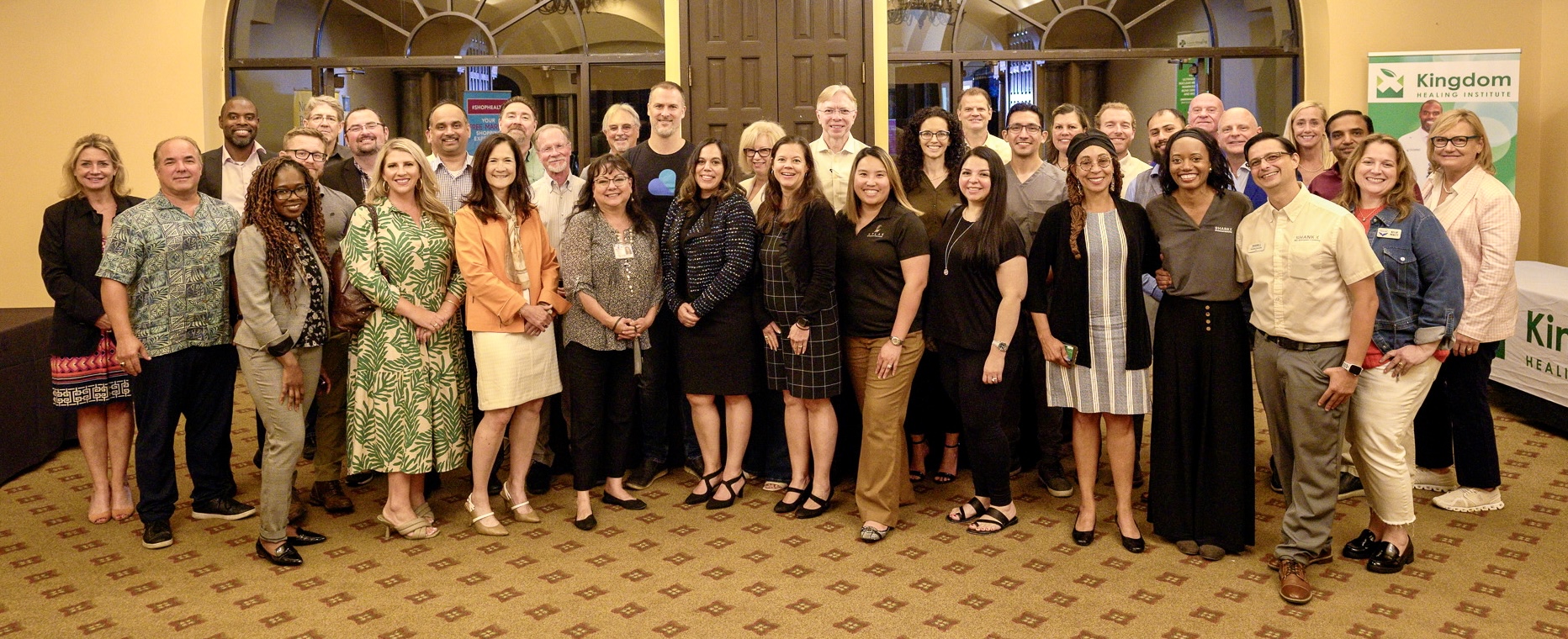 The event featured guest speaker Zak Holdsworth, an entrepreneur and immigrant who is leveraging technology to bring transparency and help the Direct Primary Care (DPC) movement.
Holdsworth believes that small gradual improvements are important to compound impact over time. He uses the Innovator's Dilemma framework to explain disruptive innovation and how it can lead to the downfall of incumbent businesses. The US healthcare system is underperforming and needs fundamental innovations to improve.
During the event, Holdsworth highlights the importance of integrating direct specialty care with DPC to scale it and connect with local direct care specialists in a more structured way. Direct Primary Care offers price transparency, natural incentive alignment, and lower administrative overhead, making it a more sustainable option than traditional healthcare. The vision of his company Hint Health is to build an ecosystem of affordable and transparently priced healthcare solutions grounded in Direct Primary Care.
One of the speakers during the event, Dr. Salas, shared her patient-centered model in direct primary care, allowing for frequent visits if necessary and ensuring patients receive follow-up care even after leaving the hospital. She emphasizes that research shows that access to care takes an average of 26 days, making direct primary care a faster and more accessible solution.
Dr. Musa, specializing in neurology, was another speaker at the event. She shared a touching story of assisting a distressed mother whose son suffered from impulsive seizures. The mother had struggled to find a neurologist until she discovered Dr. Musa's clinic, where she promptly secured an appointment for the following day. Dr. Musa provided effective medications and made necessary adjustments to the treatment plan. Her personal follow-up revealed a remarkable improvement, bringing much-needed relief to both the mother and her son.
While direct primary care is gaining traction, the event also covered the challenges in talking to employers about the value of DPC and how to communicate the concept of a membership-based, simplified healthcare plan. However, the speaker believes that continued conversation is important to help people understand and adopt the DPC model.
The event also covered the San Antonio Free Market Medical Association and their efforts to improve healthcare accessibility and affordability, as well as the growing attention and interest in the DPC movement.